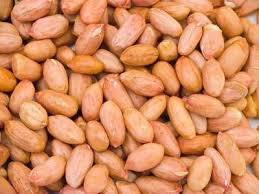 Spanish peanuts are whole roasted and seasoned peanuts. They put on their natural, paper-thin skin. Rounder than traditional peanuts, they also have a buttery, nutty flavor and a firm, crunchy texture; they are perfect as a snack.
- Cholesterol free
-Low carb
-Good source of protein, fiber, iron and folate
-Excellent source of vitamin E and resveratrol: antioxidants that help prevent cardiovascular disease
Ingredients: Peanuts, non-hydrogenated canola oil, salt.